Description
Core Roamer Wingboard
BOARD SIZES: 38 – 45 Liter
Surf and Style
The Roamer S is the sporty pinnacle of the range. With a volume of 45 and 38 liters, it allows a maximally sporty riding style. The surf shape-oriented outline promises maximum freedom of movement during radical foil maneuvers. The high-quality construction "Made in Europe" not only gives the board a particularly low weight with maximum rigidity, but also that outstanding finish it deserves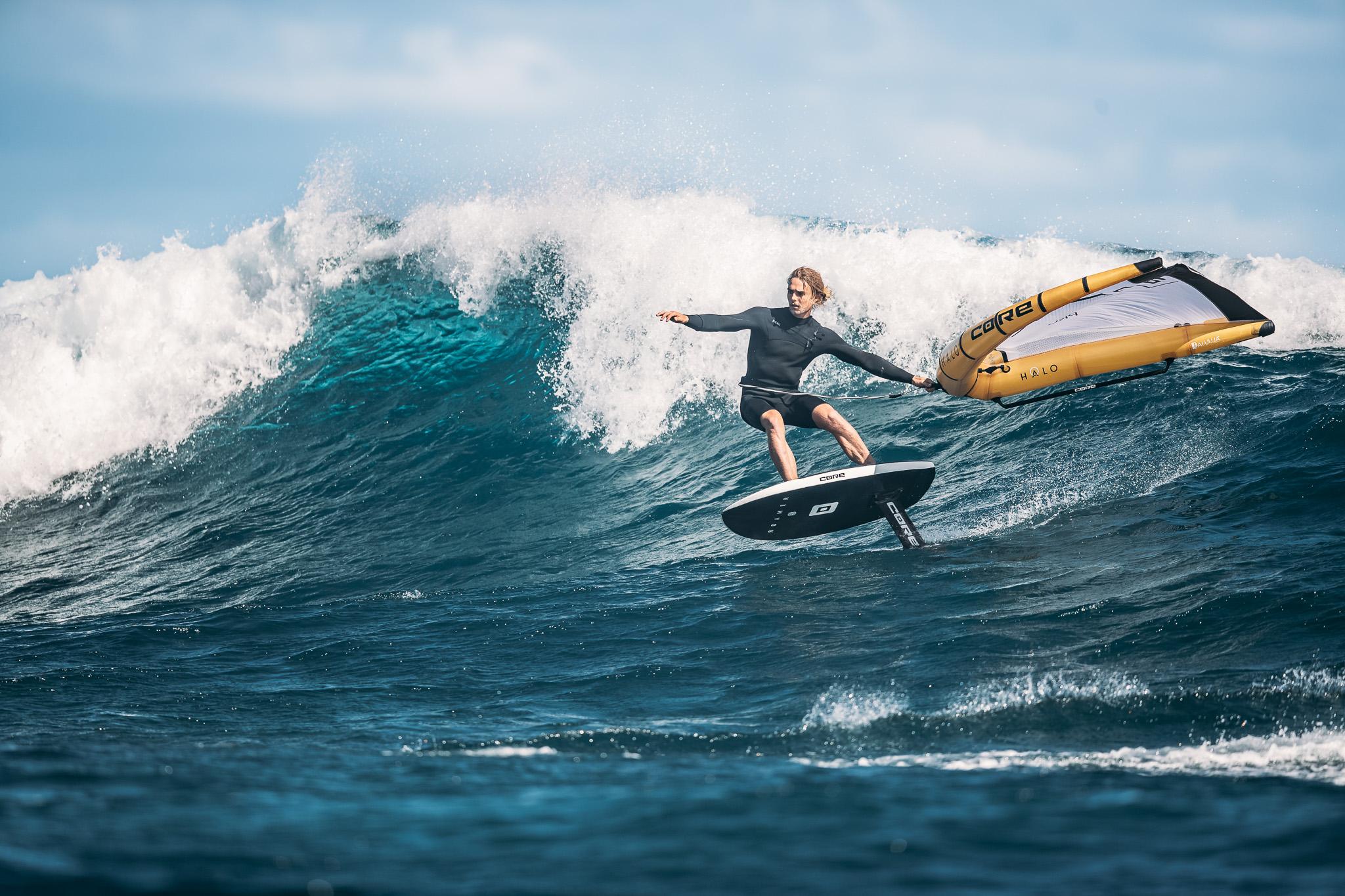 EXCEPTIONAL AGILITY
WINGE WIE NIE ZUVOR
Wingfoil like never before. The compact design in combination with the low weight lets you experience an undreamt-of agility on the water. The pointed nose and narrow tail allow you more freedom of movement during radical turns in the wave. Additionally, in case of water contact, the convex rails prevent the water from sucking into the board. Lastly, the lower mass and compact design introduces an entirely fresh and more dynamic sensation to your foil experience.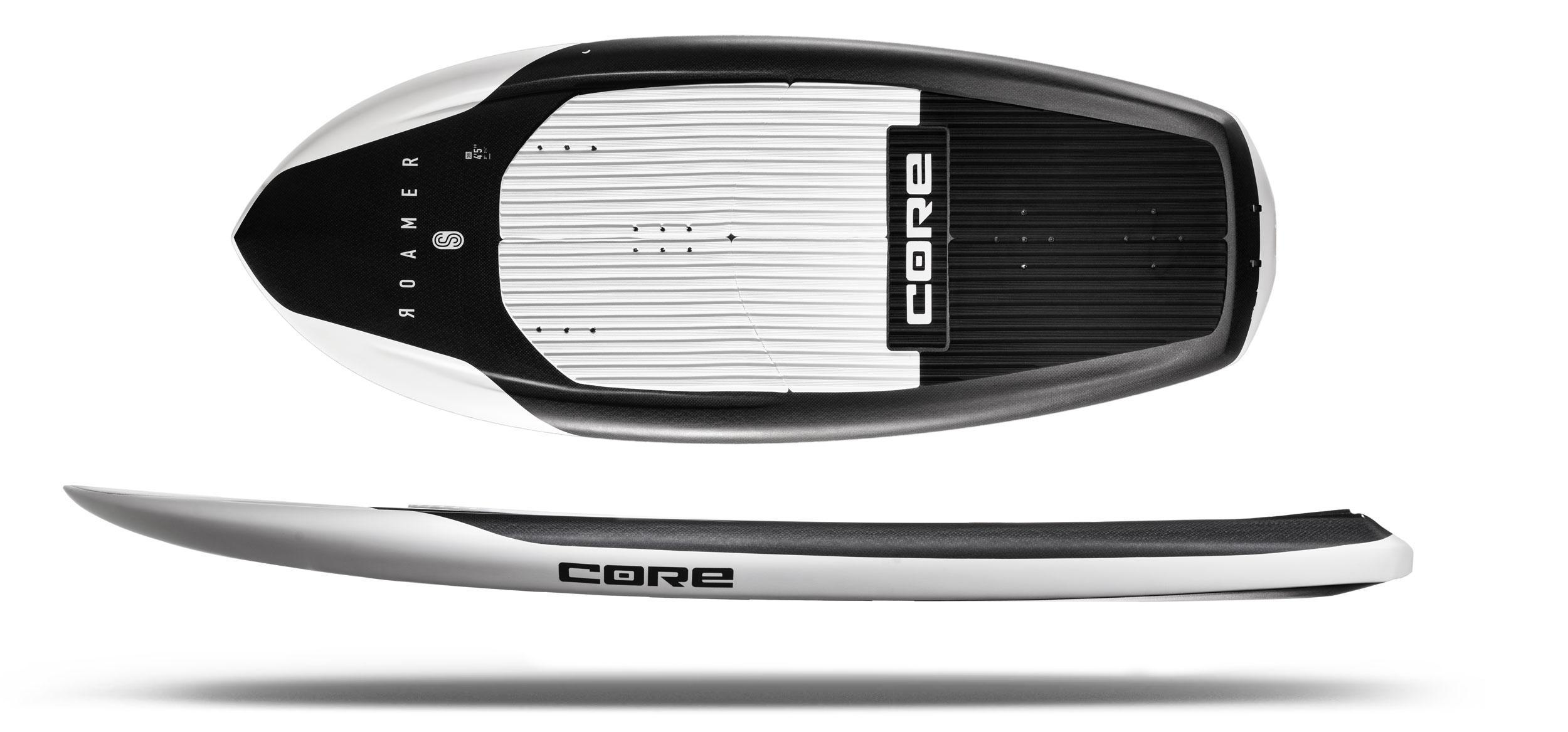 Compact, stiff, lightweight and agile, this board is craving to take off. The particularly stiff design ensures full power transfer during take-off ensuring you reach maximum heights effortlessly.
The compact shape gives you full control over all rotation axes. With an incredibly light feel on your foot, you won't be able to wait to jump into new turns. To get back on the foil as quickly as possible after landing, the tail was kept particularly narrow and to achieve the lowest possible braking effect. The double concave with spine not only cushions your landings but also improves your disengagement, making getting back on that foil quicker than ever.