Description
Core SLC 1000 Complete foil
Size: 1000
FOIL BETTER
Yes, it's really that easy to silently glide around in virtually no wind. The freedom is indescribable, touring your lagoon or coast with no regard to wind direction on your SLC.
Meet the SLC Foil – a carbon and aluminum hybrid with options to suit every foiler. With every detail and material choice thoroughly tested, it brings newfound confidence to surf spots and freestyle slicks. Co-developed with the foil, our all-new SLC Foilboard is a full carbon wonder that makes your first or thousandth session a blast.
Foilers will appreciate the SLC's stability and gentle rise. Freestylers and wave foilers will value its trick-friendly light weight and predictable wing performance. For those ready to try, now is the time to jump on the SLC. And the rest of you, its elevated performance will surprise you.
Light and durable. Carbon's anisotropic properties make aluminum a better allround choice for the mast. Our mast weighs about the same as carbon and better resists bending. The same properties make carbon the better choice for wings. Our high performance, featherweight wings feature self-stabilizing tips.
THIS WING'S GOT PERSONALITY.
Our global team of highly experienced foilers designed a confidence-inspiring shape that delivers balanced control and predictable behavior over a wide range of water conditions from flat water to beach surf. Slow or fast. Flatwater or bubbly beach break. New or experienced. Foil better with the SLC Wing.
BALANCED BY DESIGN
Even, predictable flight. Easy, steady takeoffs. And super smooth turns. The larger size imparts a more balanced flight behavior at all speeds.
MAST, FUSELAGE, MAST BASE
ENGINEERED
TO PERFORM
No detail is immaterial. We iterated the smallest details in every component to improve performance and reduce weight.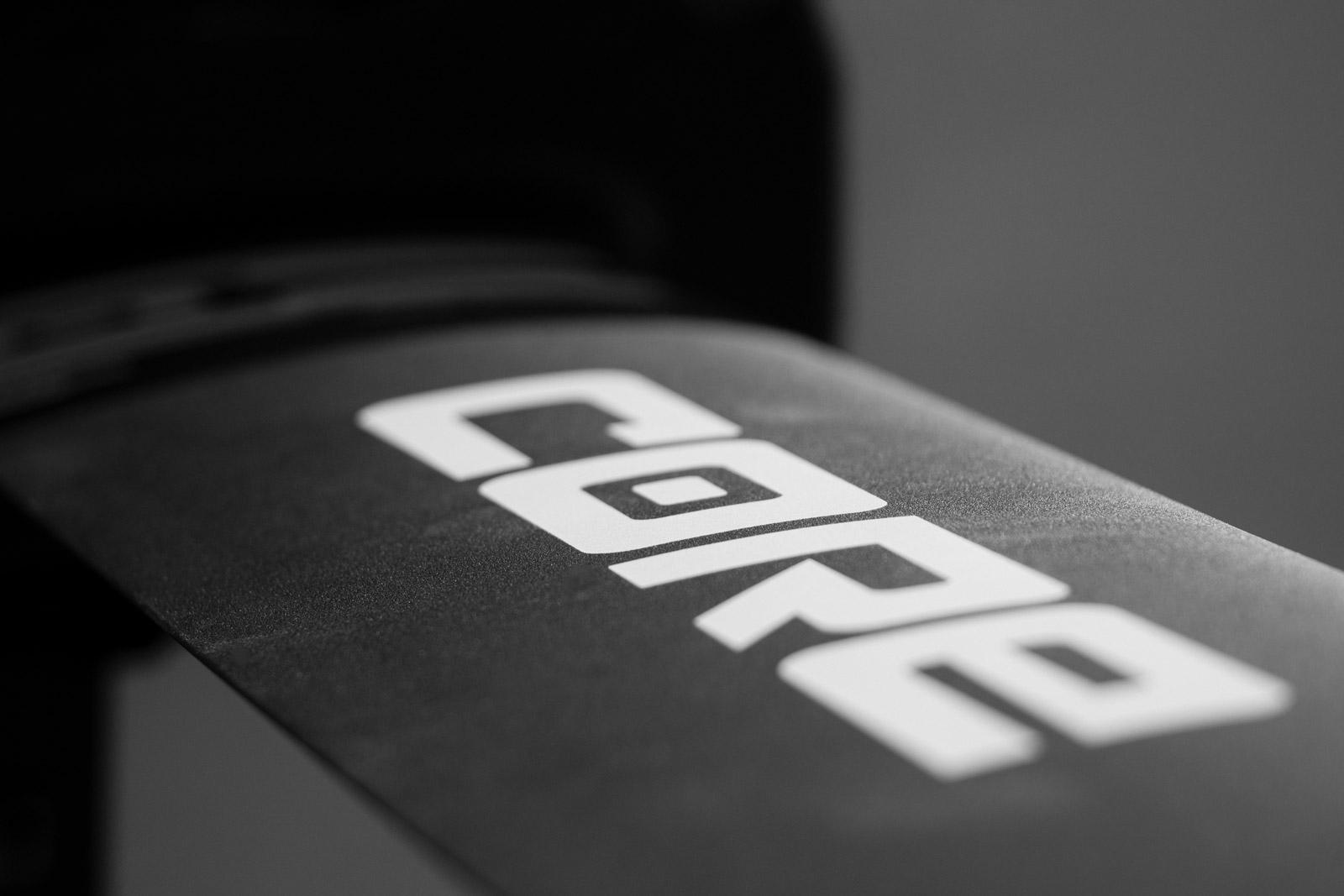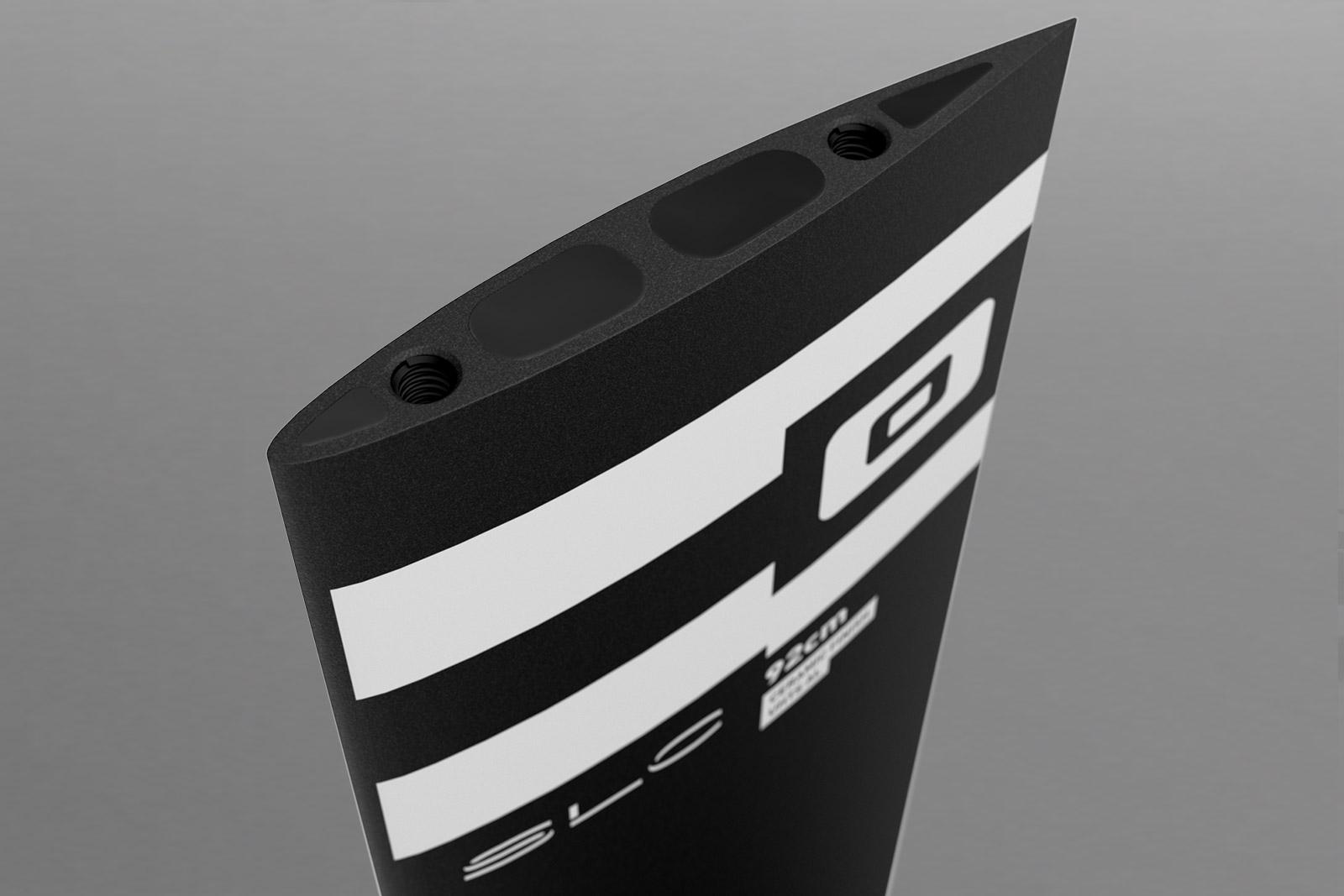 MAST
Silent. Durable. And light.
Our extruded aluminum mast is almost as light as some carbon ones with the added durability of 6063 aircraft aluminum. And its silent trailing edge design is a welcome relief. New foilers and wave riders should consider the 71cm mast whereas the 92cm mast is our allrounder.
Our extruded aluminum mast features a progressive five stringer, thin wall design that reinforces the highest stress areas. Precise fit tolerances ensure the mast fits tightly into the fuselage.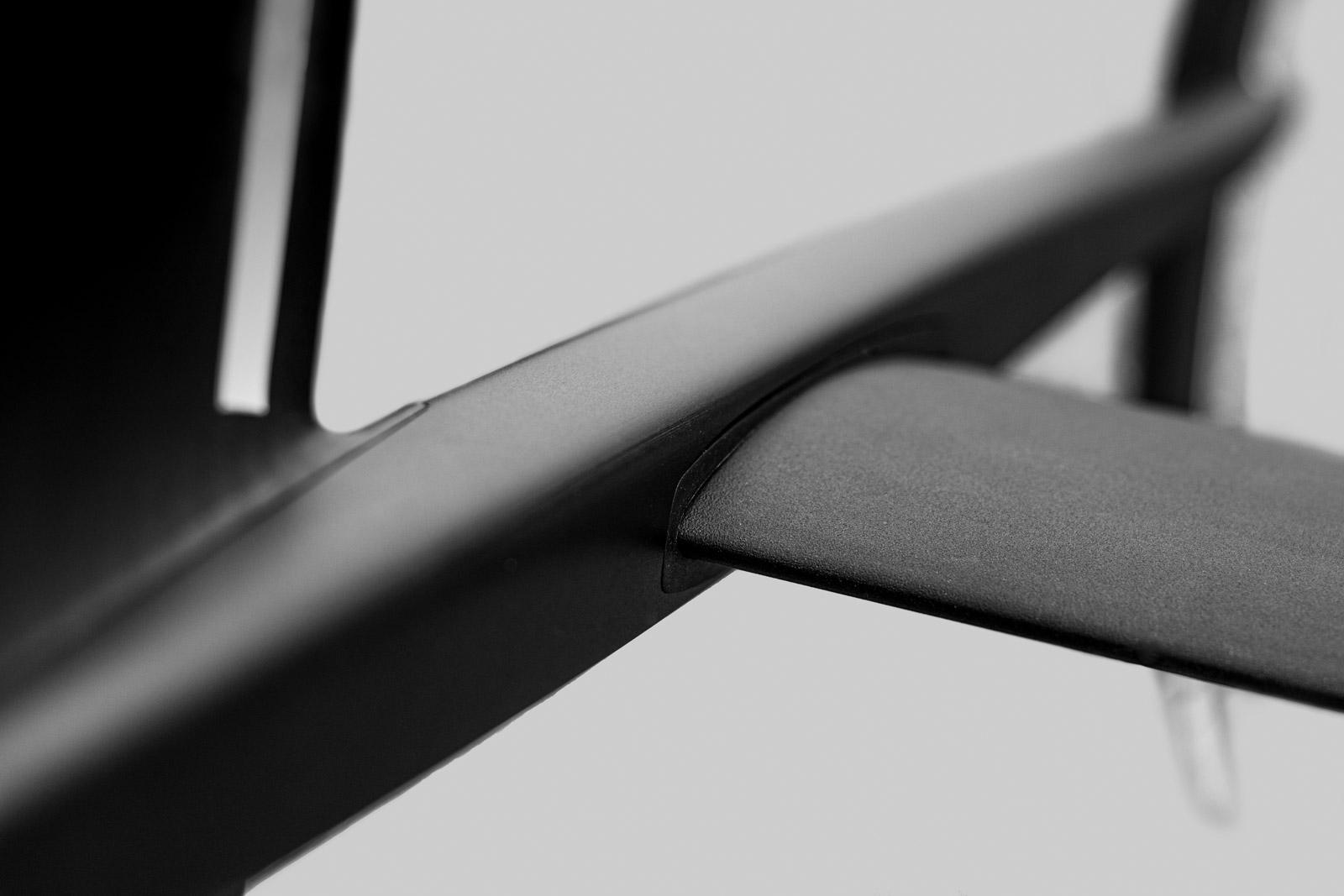 FUSELAGE
Hydrodynamic. Efficient. And light.
Our CNC'd fuselage features well-rounded edges to improve water flow over the wing and stabilizer. We've maximized the geometric wing connection surface area to reduce twist, improve stiffness, performance, and water flow. We've optimized the area between the wing and mast to minimize torsion. The fuselage behind the mast also features a top concave to improve water release. Wing angles are optimized to have a streamlined Fuselage in nominal cruising speeds for extra glide through your turns and maneuvers.
We use anodized 6063 aluminum for strength, durability, and corrosion resistance. Equal length, stainless steel Torx head screws are interchangeable and easier to tighten without damaging the head.
ACCESSORIES
STRAPS, BAGS, AND OTHER STUFF
Full body armour for your foil.
Travel with confidence with CORE's suite of protective accessories.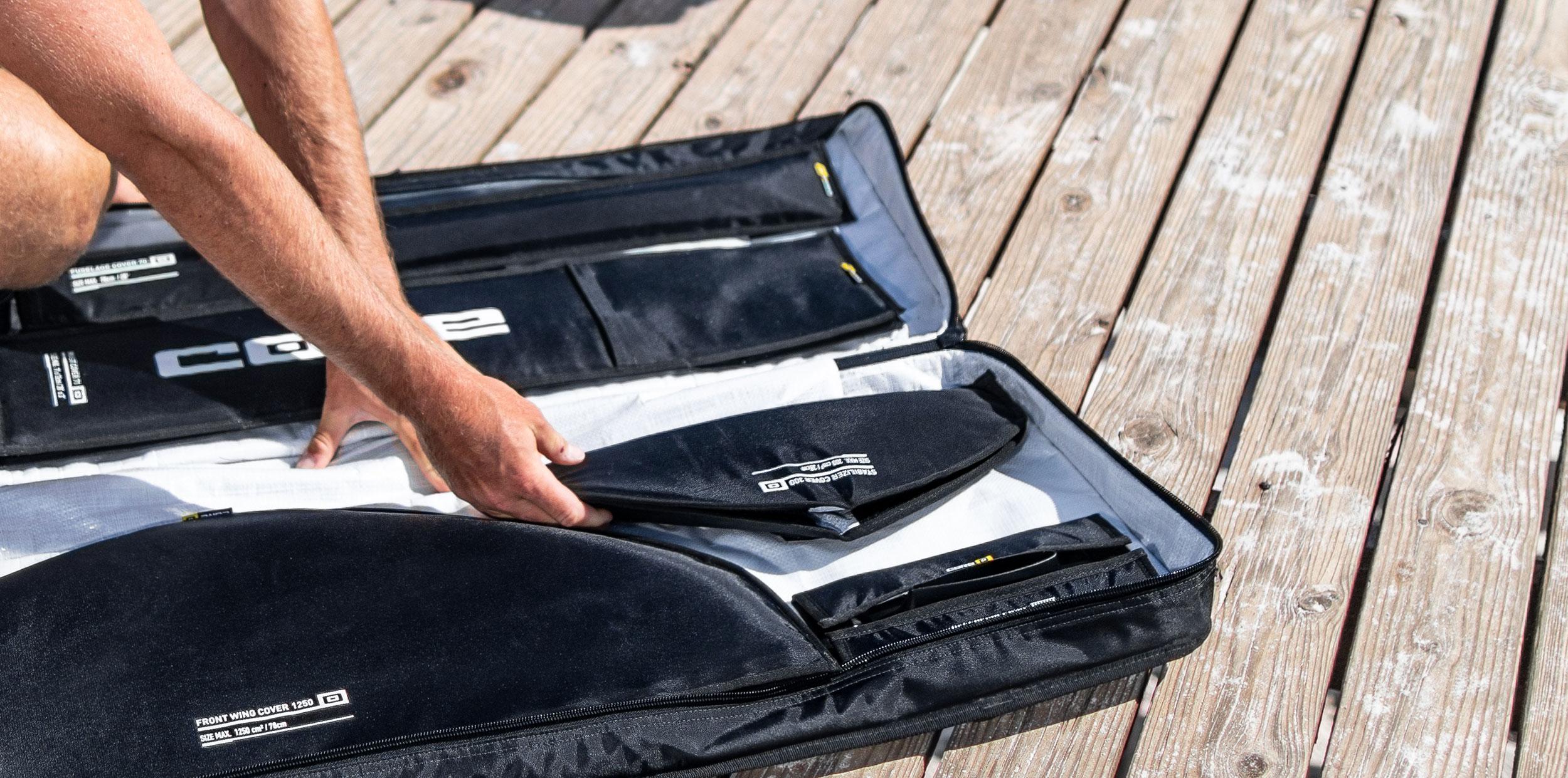 FOIL BAG
A place for all your foil parts. Protect your foil with CORE's custom foil bag and travel worry-free. Our 10mm padded wall bag neatly fits all the components in a light, clean, travel-ready package. Upgraded Nylon material, a corrosion-resistant heavy-duty zipper, an easy-to-clean interior with strategic hook and loop patches are designed to snuggly hold the Foil Cover Set. This optional Set is great protection for the foil in the bag or on the beach and the optional Foil Bag shoulder strap takes the load off your arms.
FOIL COVER SET
Keep your precious foil looking new. The set includes the Foil Bag, a Tool Pouch and cover for the Front Wing, Stabilizer, Fuselage, 71 or 92cm Mast, and Mast Base. The 420 denier Nylon covers fit neatly in the Foil Bag that's designed for traveling and busy airports. Five-millimeter closed-cell foam padding and additional edge polyester webbing protect all trailing edges. The handy tool pouch keeps all your hardware and tools in one place. Even the mast cover features a screw pocket. Now, you're covered.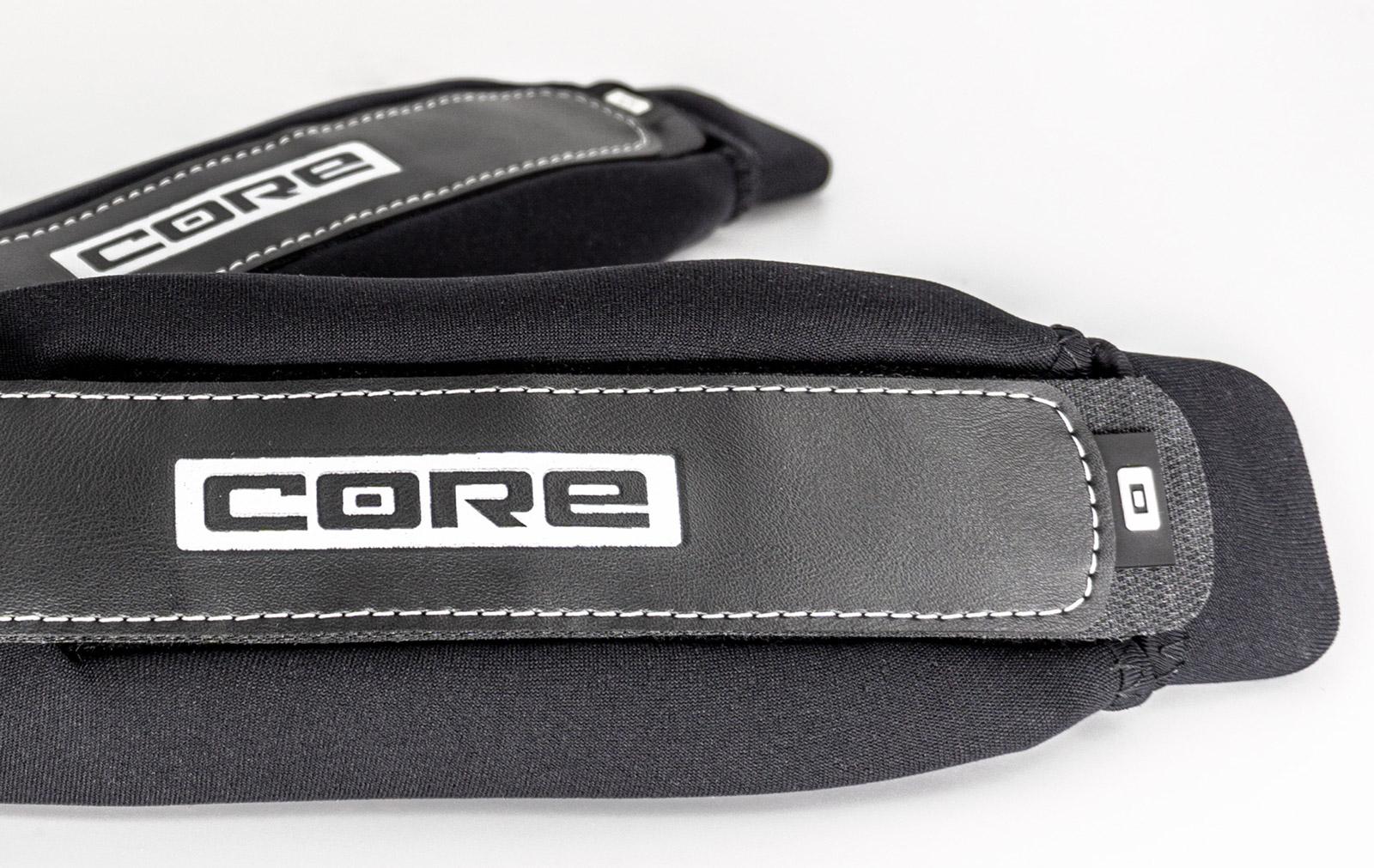 STRAPS
Optional foot straps are available for those who prefer a little extra control.
Our high quality, thickly padded, hook, and loop adjustable straps are the same ones found on our surfboards.