Description
Tahe Beach Performer SUP 10'6″
Best-selling classic design for all-around paddling and wave surfing in our most durable construction.
Ideal for riders up to 200lbs/90kg flat-water cruising and wave surfing.
If you're looking for a board to be equally at home surfing a wave as is relaxing on the local lake, look no further than the Performer series.
A surf-inspired longboard outlines for solid wave performance with confidence-inspiring stability and a moderate rocker profile for versatility in flat-water conditions.
TECHNICAL SPECS
Code: 106830

Model: Beach

Length: 10'6″ / 320 cm

Width: 31.5″ / 80 cm

Volume: 185 L

Weight: 32 lbs / 14.5 kg

Max Riders Weight: 200 lbs / 90 kg

One Foot Off Nose: 20.9″ / 53.2 cm

One Foot Off Tail: 19.6″ / 49.7 cm

Handle Type: Ergo-Grip

Finbox Configuration Set Up: Single US Box + 2 FCS M5

Supplied fins: FCS II CONNECT Dolphin 10″

Product Type: Rigid – Thermoformed

Technology: Tough-Tec

Country of Manufacture: France
PACKAGE INCLUDES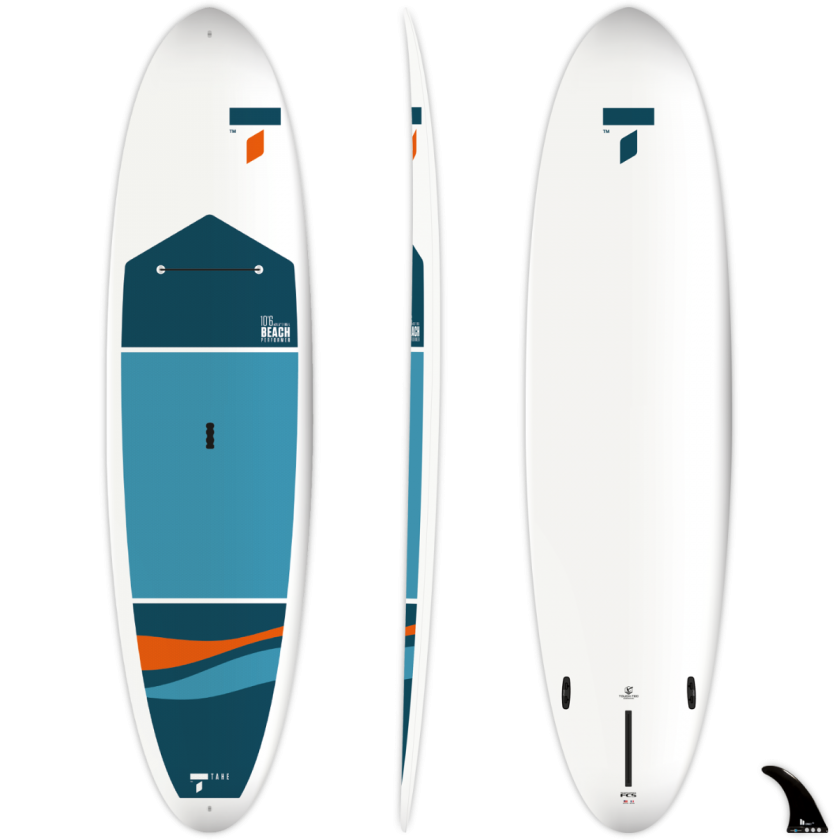 THE 10'6″ BEACH PERFORMER COMES WITH:
1x 10'6″ Beach Performer Board
1x FCS II Tool-Free 10" Dolphin Center Fin
TOUGH-TEC TECHNOLOGY
Thermoforming around a Polystyrene Core
• Molded, Watertight EPS Foam Core for structural integrity
and stiffness.
• Extremely tough outer polyethylene skin for extreme
impact resistance.
• Embossed EVA foam pad for maximum comfort.
• Molded external inserts – no penetrations through the outer
shell and maximum strength.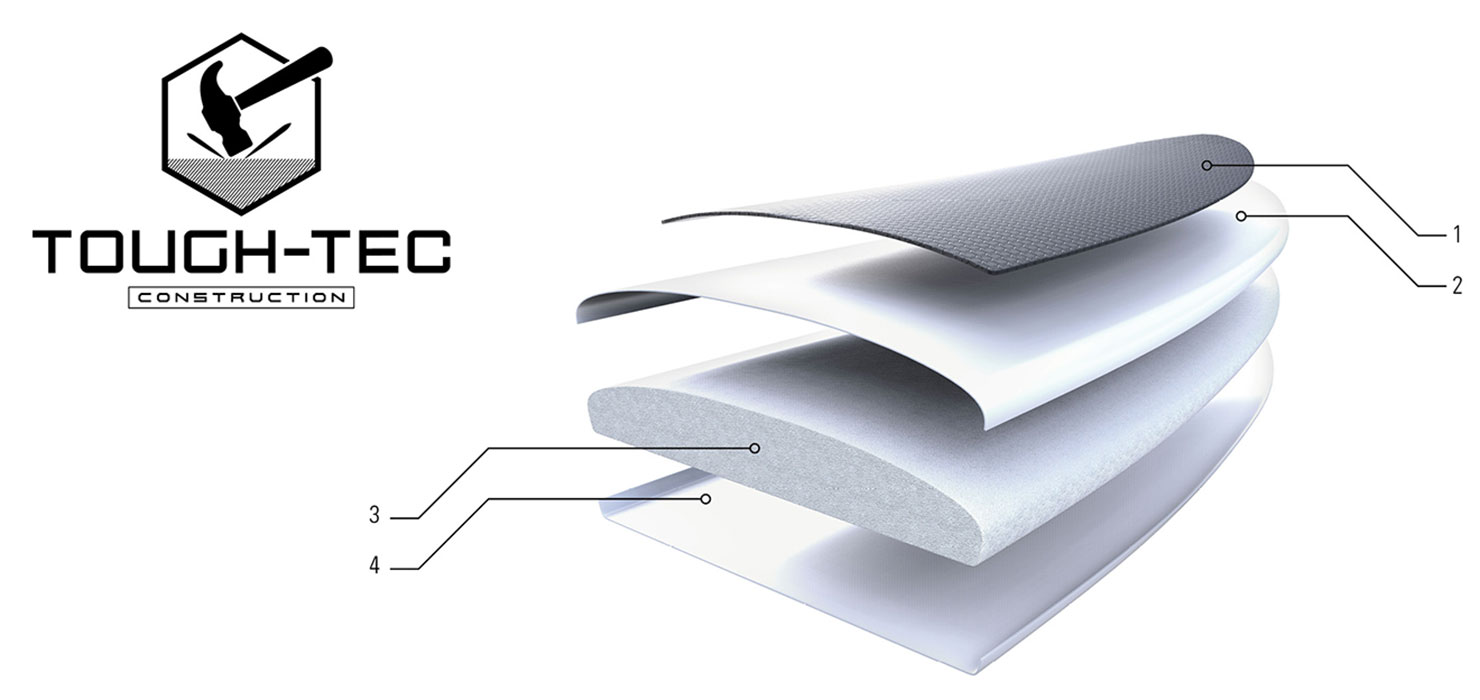 1- Deck pad.
2- Rugged Polyethylene Outer Shell.
3- Molded, Watertight EPS Foam Core.
4- Polyethylene outer shell.